"What an amazing week it was in Santorini, Greece with Sky Pilates and Yoga. I can't say enough wonderful things about this retreat. It was absolutely perfect. I feel completely rejuvenated and relaxed. Alex did a great job with mixing up the classes as well as adding in optional excursions and a little R&R by the pool. I definitely will be back again! - Sarah and Bradley from San Diego California
"Alex, the master Pilates teacher, together with his team, delivers a truly rewarding experience. Those three words "activate your powerhouse" will become the key to a rich and fulfilling week of activity. Every aspect of the retreat excels - from the wonderful vegetarian food, full of imagination, flavour and goodness, to the mindful yoga instruction by Nayra, and Alex´s powerful Pilates - so that you will emerge stronger and energised." -Michael and Louise W. from Dublin Ireland
"Just came back from Sky Pilates Retreat in Gran Canaria and already planning my next one Pilates retreat with Alex. Alex is an amazing instructor, he'll keep you motivated and make an advanced Pilates workout very achievable:). I can't forget Estrella's cooking, it was simply the best!!! So much positive energy, I came back fully re-energised. Very special friendship with other participants, everyone was so lovely. - Tanya S. from Melbourne Australia
New here? Subscribe now to get €100 off your next Sky Retreat!
Get a feel for your upcoming Sky Pilates and Yoga Retreat
"Just home from a fantastic week of a yoga and Pilates retreat with the most delicious food ever! Alex and the team were exceptional hosts and nothing was too much for them to ensure we all had an amazing week! Rejuvenating and Inspiring healthy holiday!" 
- Geraldine C.
"I cannot recommend this retreat enough and will definitely be returning!"- Maria G.

Your new Yoga and Pilates Retreat
New Locations for Luxury Pilates and Yoga Retreats
"This is my third time in Santorini with my daughter and sixth time with Alex and the Sky team. And we are already booked for Tuscany next year!" 
- Heather M.
Classical Pilates Retreats
with Pilates Expert and Movement Specialist
We Love to move and we Love to travel!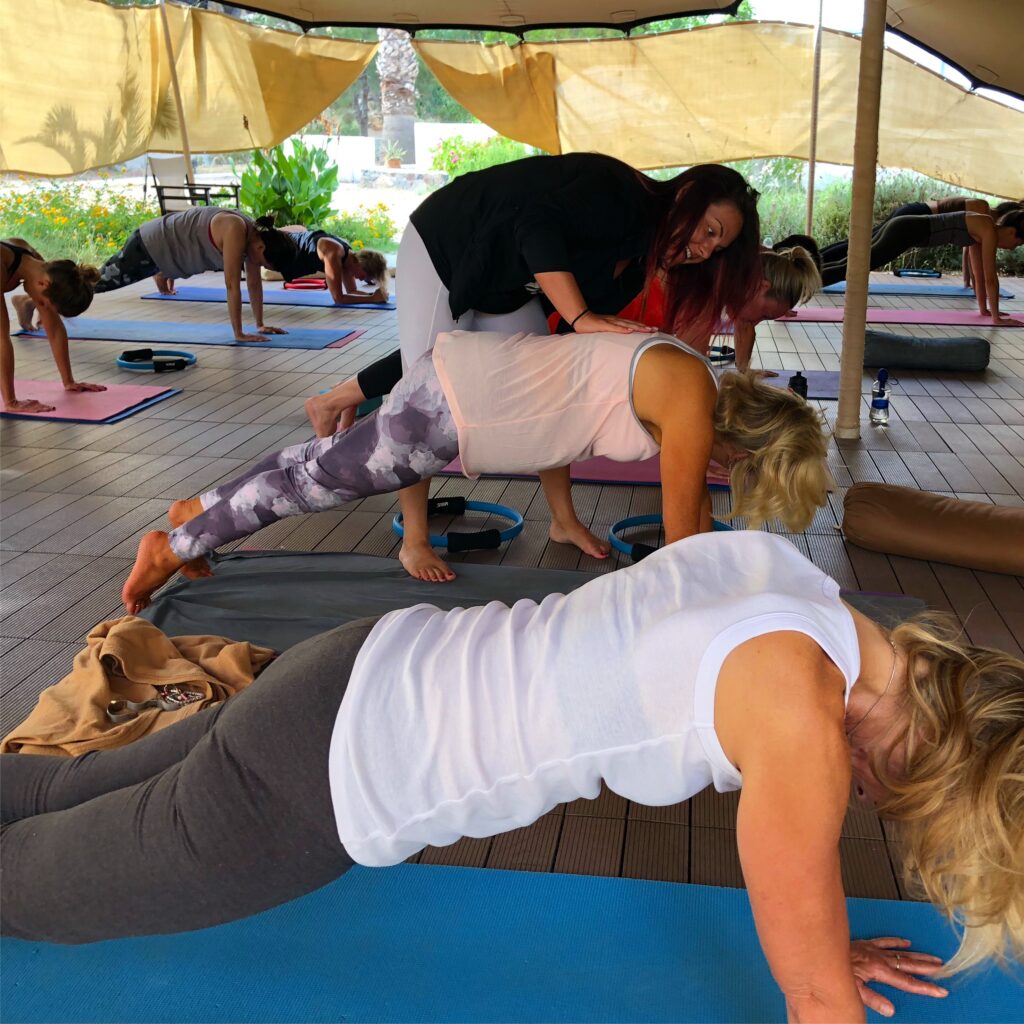 We are Pilates and yoga enthusiasts constantly traveling the world for a deeper connection to humanity and health. We provide healthy Yoga and Pilates retreats in beautiful destinations to all levels. These destinations include Santorini Greece, Tyrol Austria, Tuscany Italy and the Canary Islands in Gran Canaria Spain.
In our search for incredible views, comfortable luxury accommodations and the perfect site to practise Yoga and Pilates, we enjoy spending quality time with our guests and making new friendships. We welcome solo, duo and group travelers and we pride ourselves in disconnecting from stress and re-connecting to real human interactions and friendships. When you come to one of our retreats, you are guaranteed to forget all your stresses and leave refreshed with a positive new view on life.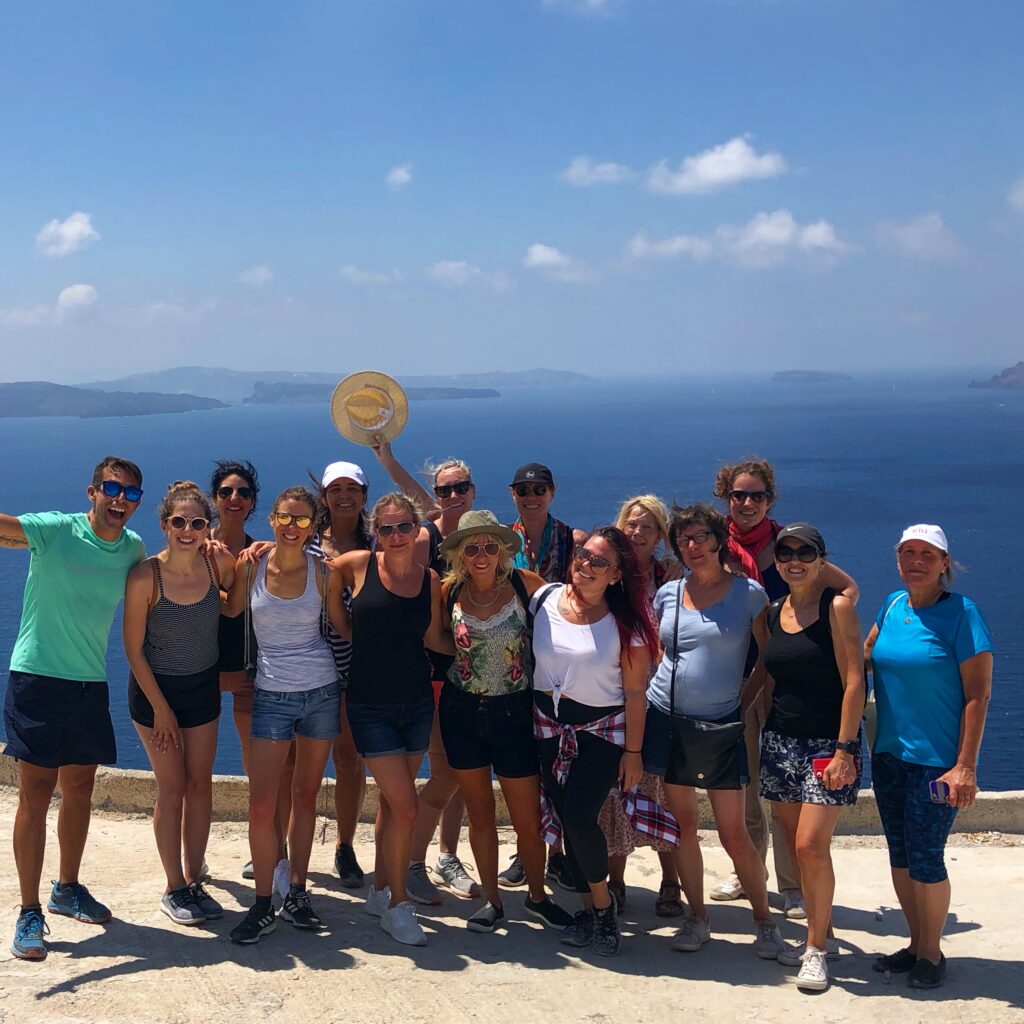 We have partnered up with and are represented by the best travel sites for your healthy holiday.