Yoga and Pilates in Santorini Greece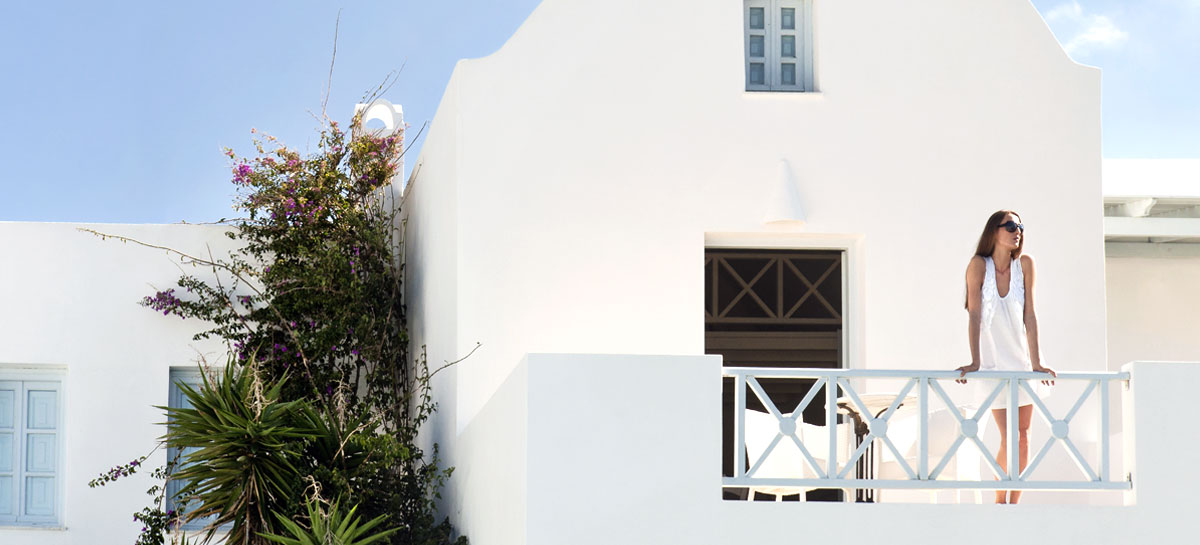 Imagine flowing through a fluid practice of yoga and Pilates in one of the world's most beautiful islands. An island that erupted over 3600 years ago to reveal the best sunset in the Mediterranean. With cascading white bungalows down sheer cliff drops into the Aegean Sea, blue skies forcefully embracing turquoise waters and the only navigable sea crater in the world, Santorini Greece is your perfect destination to rekindle that fire within and enjoy a week of amazing yoga and Pilates. Your backdrop for your Sky Pilates and Yoga Retreat will needless to say leave you captivated, enlightened and elevated to another realm. You won't want to miss this incredible opportunity to transform your yoga and Pilates practice and enjoy a renewed perspective on the splendors of nature.
The El Greco Hotel And Spa in Fira Santorini will be hosting what will be your most memorable healthy holiday. With beautiful bungalow accomodations all equipped with individual bathrooms, this boutique hotel and spa is the perfect setting for a relaxing and fun Pilates and Yoga holiday.
The El Greco Hotel and Spa has a beautiful indoor conference hall where all yoga and Pilates classes will take place. All materials for all your classes will be provided so you can bring your body, mind and spirit to the mat. Prepare to reconnect with your love of health and the warmth of the mediterranean sea.
Each bungalow is fully self-sufficient with a private bathroom, wifi, air conditioning, outdoor seating and more.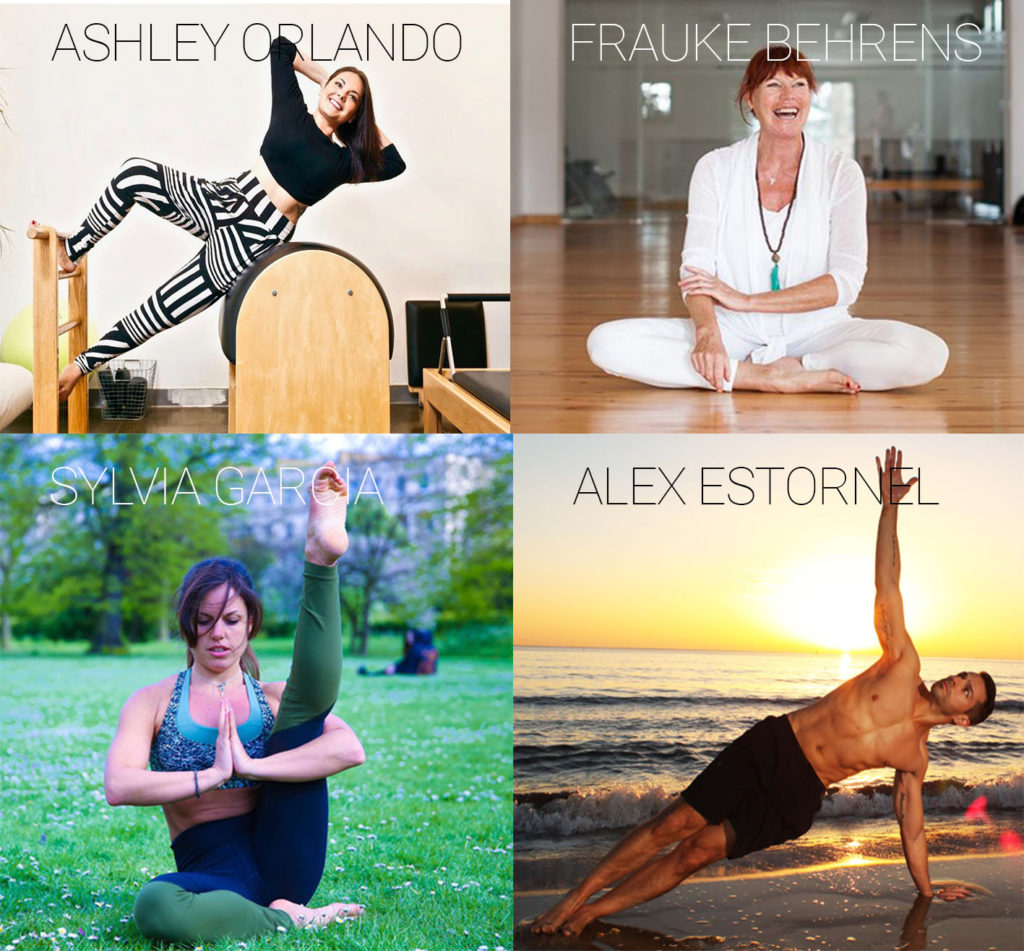 Meet your Sky Retreats Instructors
Join our Sky Retreats expert instructors as they guide you through 12+ classes in one incredible week!
Each one of our Santorini Greece Retreats features two expert instructors!
Our Sky Retreats instructors are highly qualified teachers in their field combining the perfect balance between yoga, Pilates and healthy fitness. We design our classes in an open format so all of our Sky Retreaters can practice at their own level and challenge themselves as they wish.
You will certainly be in the hands of the best experts in the field of healthy movement!
Your Sky Retreats Package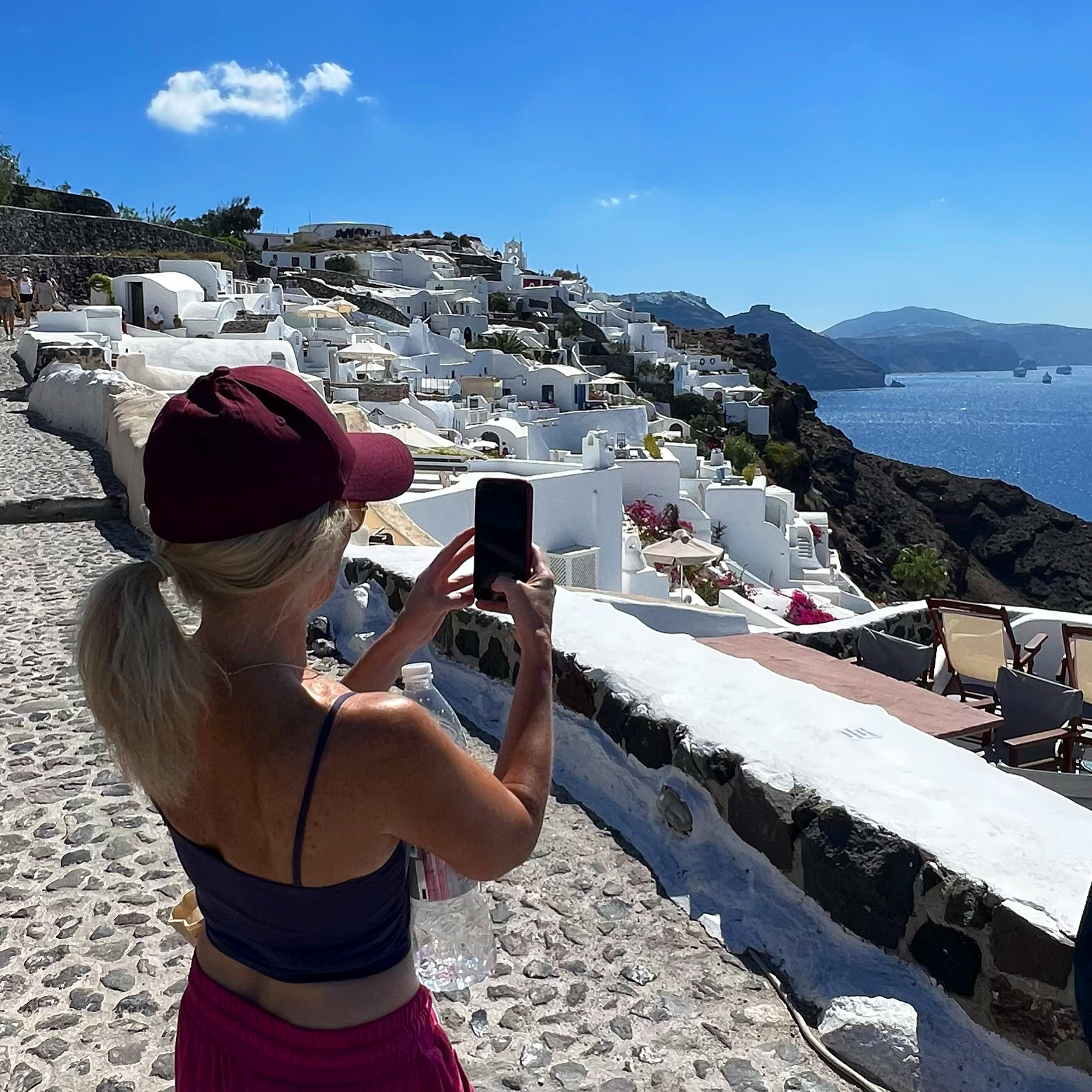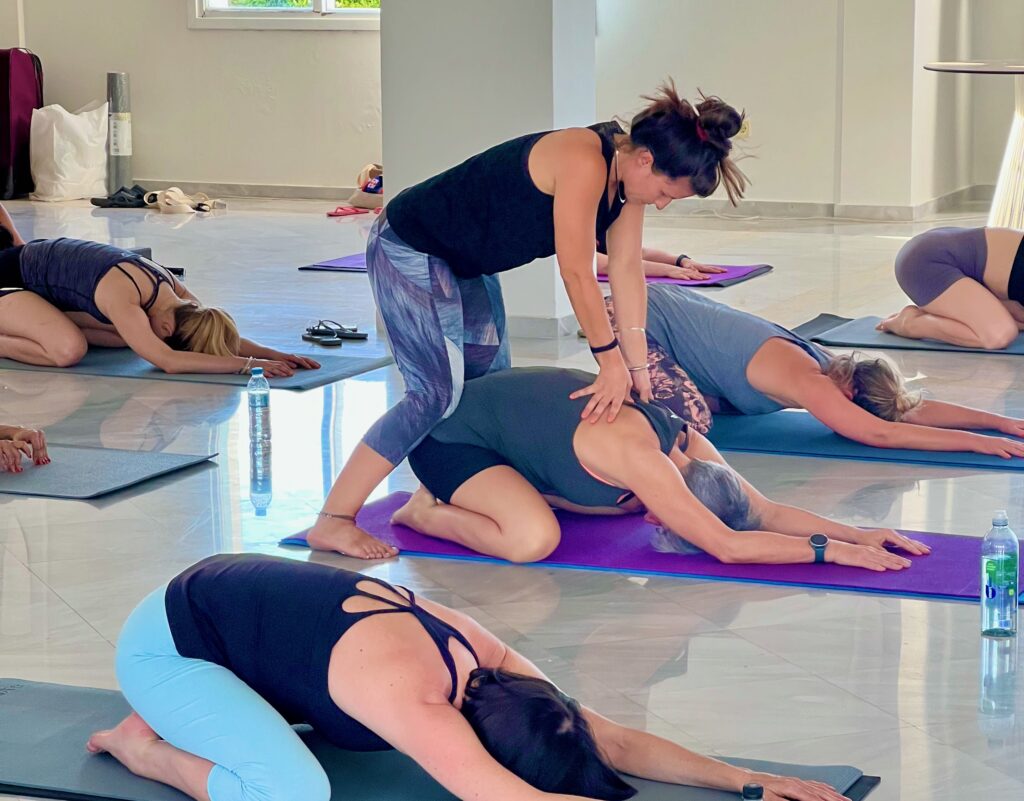 * 12+ classes in one week.
* 2 classes a day of yoga and Pilates by our expert staff  at Sky Retreats 
* Class materials will be provided such as belts, blocks and Pilates props and mats
* Access to the fitness centre
* Brunch everyday of your stay
* Vegetarian and meat dinners every evening of your stay including the day of arrival
* Guided hikes in the surrounding areas of Fira to Oia
* Pool towels
Optional Excursions and Activities
* Mid-week during your stay there will be an organised 5-hour Catamaran sailing excursion of the island.
The excursion includes swimming in warm sulfur springs, snorkeling in beautiful reefs, visiting two of Santorini's beautiful beaches, a delicious dinner onboard and finishing with an incredible view of the famous Santorini sunset. This excursion is optional and is worth a total of 160€ (rates do vary depending on the number of attendees).
* Mountain biking tours and/or hiring of mountain bikes
* Wine tasting in the beautiful nearby winery of Santo Wines, the best of its kind in Santorini Greece.
Cost of your Sky Pilates and Yoga Retreat Package
Rates for May 13 - 20 2023 (Low Season)
* Single Private Room (Single Guest) 2099€
* Shared Double Room (2 Guests) 1499€ per person
Rates for 22 - 29 July 2022 and 16 - 23 September (High Season)
* Single Private Room (Single Guest) 2249€
* Shared Double Room (2 Guests) 1599€ per person
(Hotels in Greece operate on a seasonal basis with mid summer being high season. Hence there is a difference in hotel rates from Low Season to High Season.)
Please see our terms and conditions page for more information.
The beautiful accommodations at the El Greco Hotel and Spa Retreat Centre are individual rooms each consisting of an ensuite bathroom and wifi. The private rooms have a large double size bed and the shared rooms have two individual single size beds.
Below are examples of our shared double rooms, triple rooms and private single rooms. Each room does have a slightly different floor plan but all are decorated in beautiful minimal lines of the Santorinian architecture with modern details.
* Flights to and from Santorini Greece
* Transportation to the El Greco Hotel and Spa
* Massages upon request
* Alcoholic and non-alcoholic drinks during your stay
* Meals between brunch and dinner
* Cost of Catamaran Sailing excursion
* Cost of wine tasting excursion
Santorini with Sky Retreats
More than 95% of our Sky Retreats guests travel solo! You are guaranteed to be surrounded by like-minded individuals!
There are direct flights to Santorini from many UK based airports as well as many European cities. We recommend booking your flights early to find the best economical price.
Upon arrival there will be taxis immediately exiting the terminal. Please advise your taxi to bring you to the El Greco Hotel at the following address 84700, Fira, Santorini, Greece
El Greco Hotel and Spa is located 15 minutes from the airport in the town of Fira Santorini with views to the Caldera.
Along with the friendly El Greco Hotel staff, our team of instructors will be waiting for you and will show you to your comfortable room. Hotel check-in time is 15:00 and check out time is 11:00.
The first class of the week will commence the evening of your arrival at 17:30 in the deluxe Yoga and Pilates conference hall located on the premises.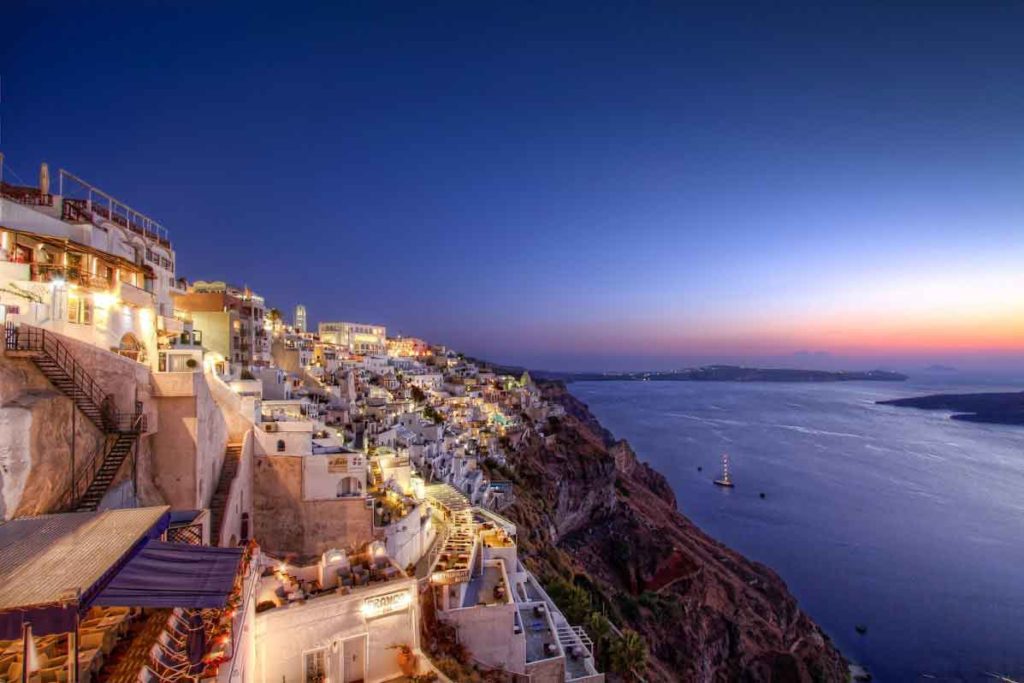 Private Standard Room with ensuite bathroom
Shared Double Room with ensuite bathroom
Shared Triple Room with ensuite bathroom
Space is limited per retreat. Make your reservation now!
A 25% non-refundable deposit will reserve your spot for the week.
The remainder of the balance must be paid 40 days before the event.
Please feel free to contact us for more info and/ or more payment options.

 For more information please see our terms and conditions page.