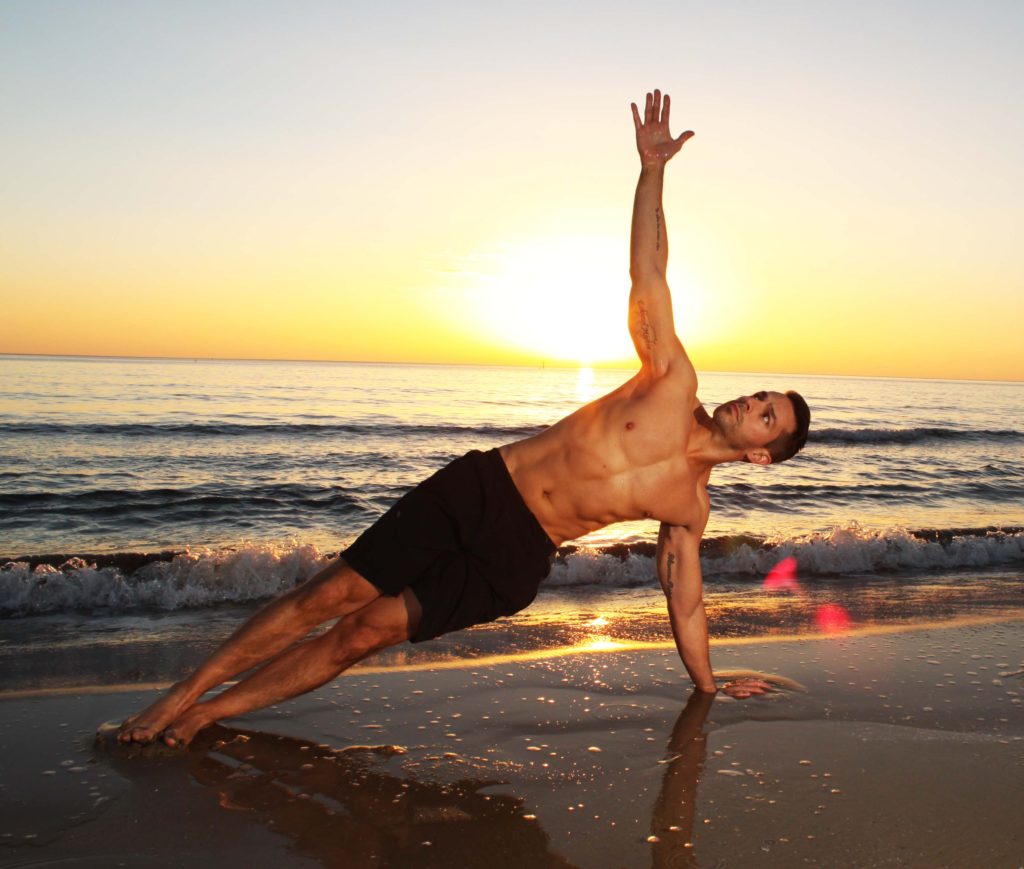 Alex Estornel
Alex Estornel is certified by the prestigious Equinox Pilates teacher training headed by master instructor Carrie Macy and is qualified in the fitness industry by International Sports and Sciences Association. Additional Alex worked directly under master instructor Brent Anderson at Polestar Pilates in Miami Florida. His passion for authentic classical Pilates started in 1998 whilst training for his professional dance career in Los Angeles. Dancing for top recording artists such as Cher, Britney Spears, Jennifer Lopez, Gloria Estefan and a many major films, commercials, and tv shows for Alex living in physical pain was a constant. He quickly discovered the only remedy of rehabilitation was Pilates and it was the practice of Pilates that elongated his career as professional performer.
Along side his friend and mentor Carrie Macy, Alex started BACE Pilates in Los Angeles located on the corner of La Brea avenue and Wilshire Boulevard. After several years in operation Alex and Carrie built a very successful Pilates practice specializing with both fitness enthusiasts and rehabilitation clients. In 2009 after collaborating on a Pilates training manual he began traveling to take his teaching on the road and it was then when he began to realize his goals of creating healthy retreats in beautiful locations. He came back after a year in Europe with his wife Stacey and continued his growth in the Pilates industry, teaching and training at the formidable Polestar Pilates in Miami where he learned directly under Dr. Brent Anderson and Shelly Power.
He now devotes his life's work to bringing the transformative approach of Joseph Pilates to everyone around the globe. He has recently been teaching all over the United States as well several locations in Greece, Spain, and England and after leading numerous retreats in Spain and Greece is now determined more than ever to start his own approach to wellness retreats with Sky Pilates and Yoga.
Alex's style of teaching is a perfect combination of classical Pilates and progressive methods, with the fervor and tenacity that Joseph Pilates intended for his clients. His private sessions and classes will rebuild the body you deserve and transform your life.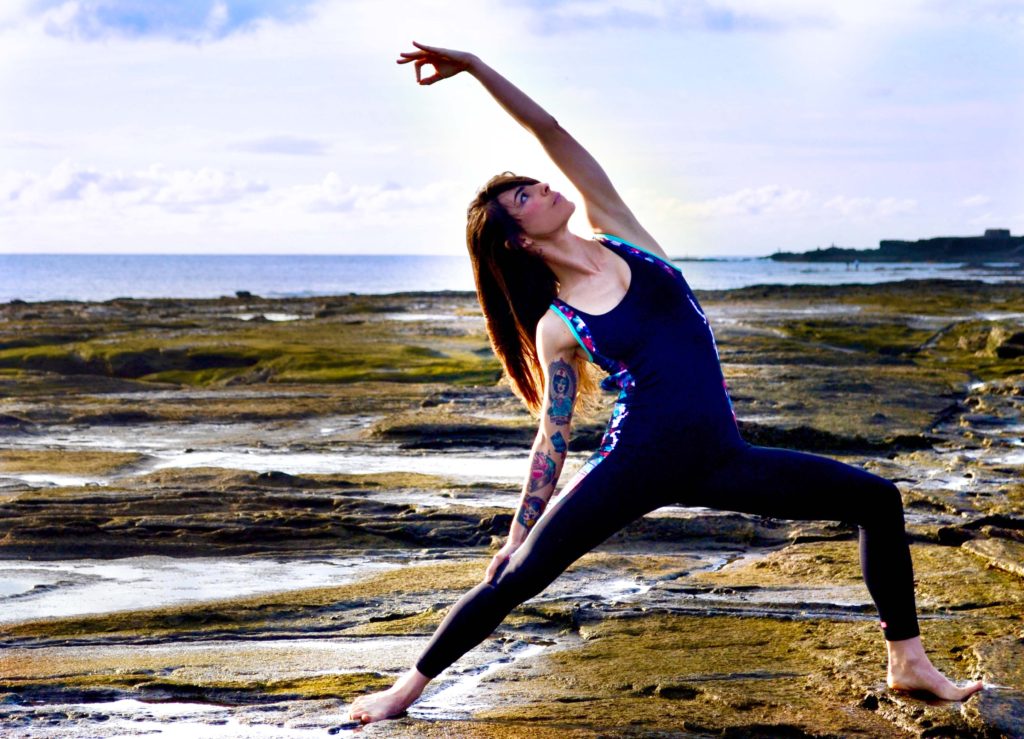 Nayra Gomez Perez
A registered nurse by profession, in 2013 Nayra Gomez reached a profound turning point in her life. She did a 180 degree turn in her life which resulted in astonishing personal and spiritual growth. Nayra began valuing herself and her health above all else. She found the amazing process of meditation which allowed her to connect to something larger in life. Subsequently she began being much more physically active and interested in improving her diet and lifestyle. This paradigm shift led her to the practice of Yoga and as she states "it was love at first sight".
From the first day she took a yoga class she knew she wanted to pursue all avenues of yoga and share those with everyone she met. She deeply feels it is the best way to take care of all humanity which ultimately paralleled her given profession. Soon thereafter she decided to do her teacher training accredidation earning herself an E-RYT 200 hours by the Yoga Alliance.
She lives her life by continuously learning, evolving and not seeking perfection but progression. She's a massive animal lover which helped develop her vegan diet as well as led her to alternative medicines and therapies.
Additionally Nayra is a second level of Usui Reiki therapist and loves to share her Reiki practice with all.
She's currently developing her Yin Yoga practice which works with the different physical meridians from traditional Chinese medicine.
Her life's moto is "awaken your consciousness"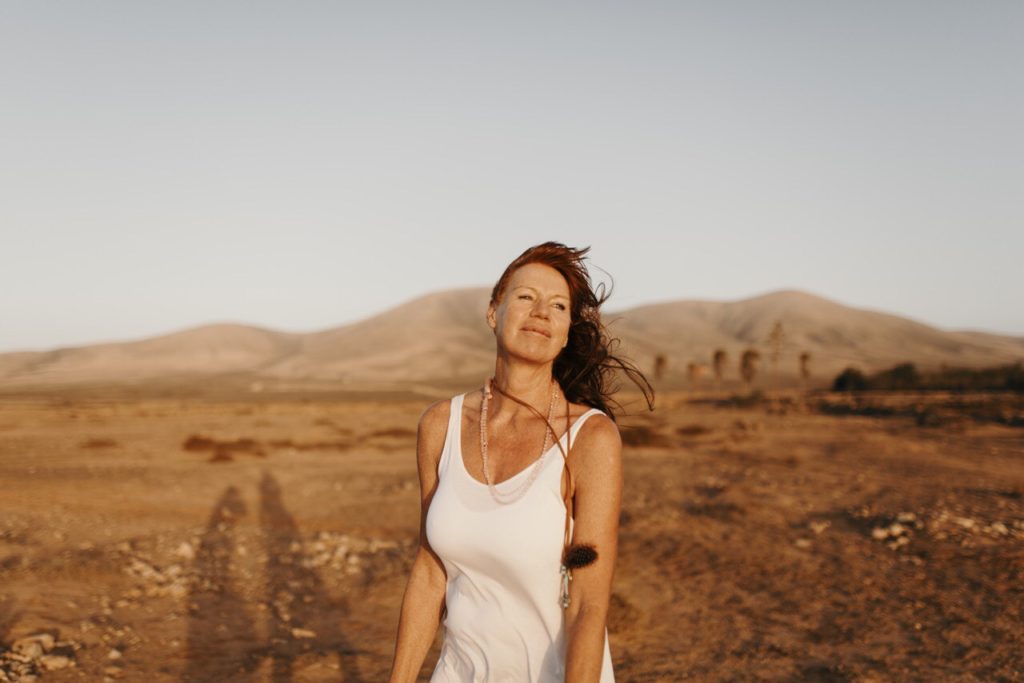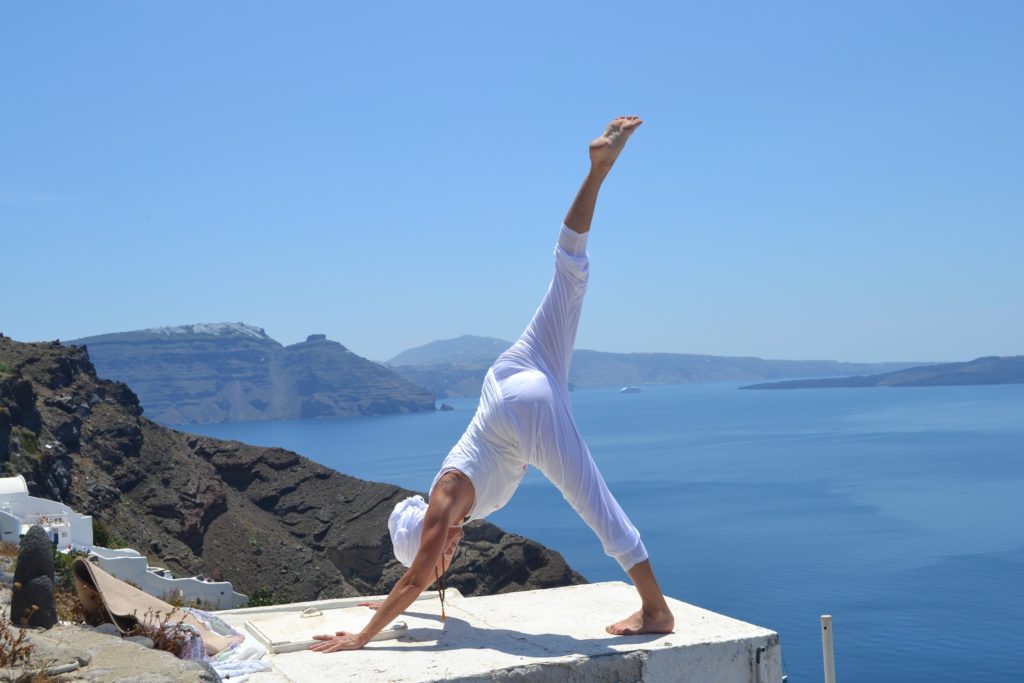 Frauke Behrens
Hi Sky Retreaters! I'm Frauke Behrens, a fun-loving German yoga teacher who has been living in the Canary Islands for nearly 40 years! I live in Fuerteventura with my two daughters and my grandson, enjoying the island lifestyle here.
I spent many years working in hotels and spa management at some of the Canary Islands' best hotels and resorts, before putting my passion for Kundalini Yoga into practice and retraining as a yoga instructor (200 hrs. Yoga Alliance).
I am a member of the IKYTA (International Kundalini Yoga Teacher Association and a member of the AEKY (Asociacion Española de Kundalini Yoga).
I have also recently qualified as a Yin Yang Yoga teacher (200hrs Yoga Allaince) and have been able to create even more wonderful yoga journeys for all.
I teach a range of yoga, meditation and yoga nidra classes at retreats & local venues on Fuerteventura and now all over world.
I am also the owner of "Yoga Terrace", a beautiful studio with stunning views in Corralejo (Bristol Sunset Beach) where we offer many different styles of Yoga.
I look forward to meeting you at one of our amazing Sky Pilates and Yoga Retreats this year!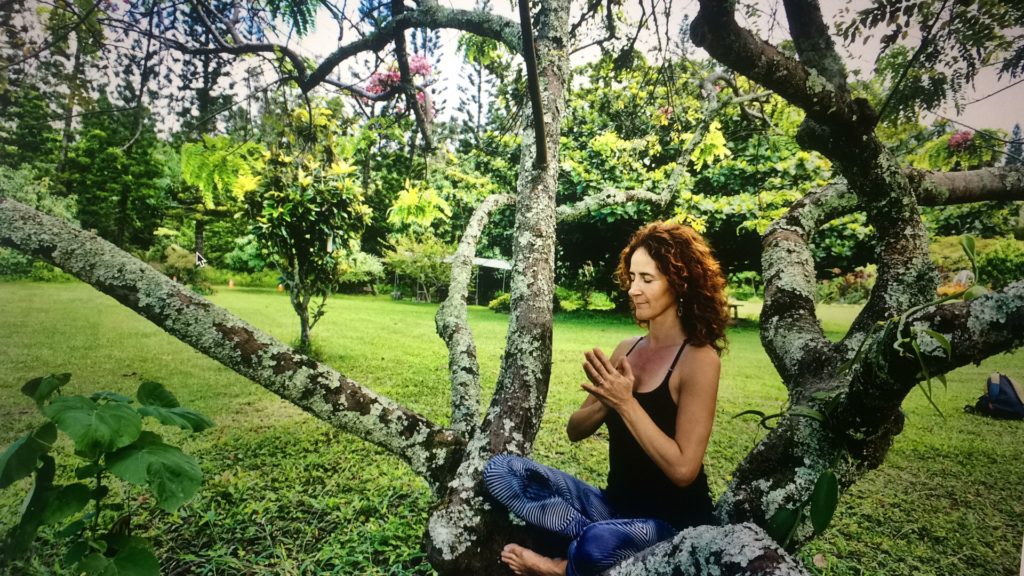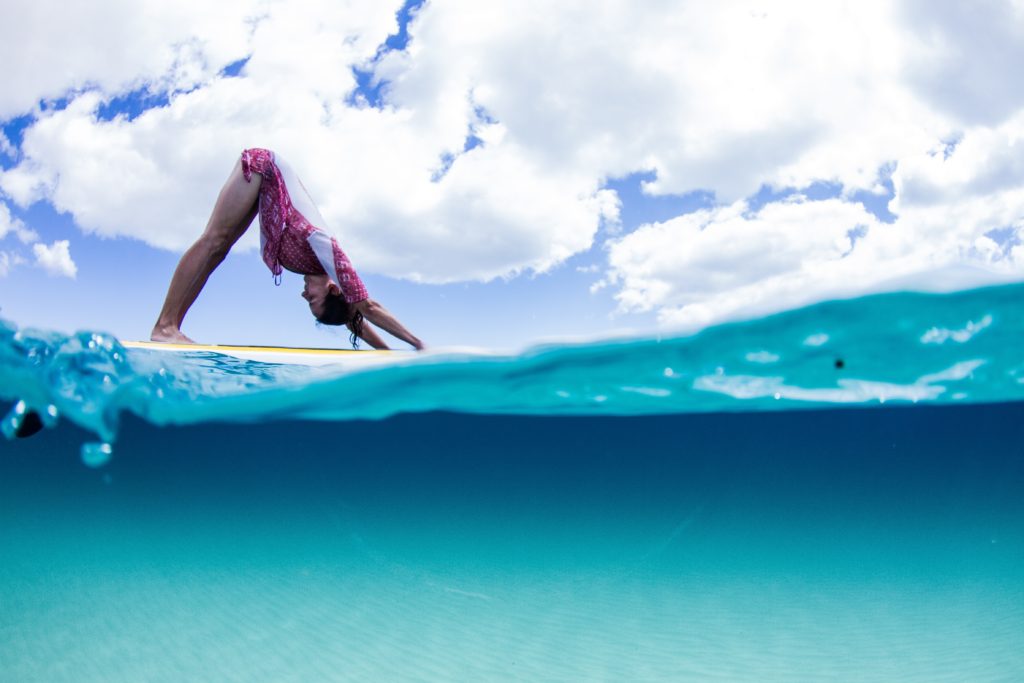 Elena Benedi
Elena was happily born and raised in Spain and blossomed and enriched her life experiences living and studying abroad in California, Holland, Scotland and Mexico. She currently lives in the magical island of Fuerteventura, Canary Islands and works at YogaTerrace and her own project creations.
She likes teaching to move with awareness and fluidity, consciousness in motion, always driven by creativity and joyfulness.
She holds 500 hours of teaching certification, 300-hours in Vinyasa. She is grateful for her amazing teachers along the yoga path who taught her the elegance, beauty and deep reverence for the practice. She feels deeply connected to the lineage and teachings of Krishnamacharya.
Prior to yoga finding Elena she worked in environmental and water issues, with international development organizations always motivated by environmental justice and protecting nature.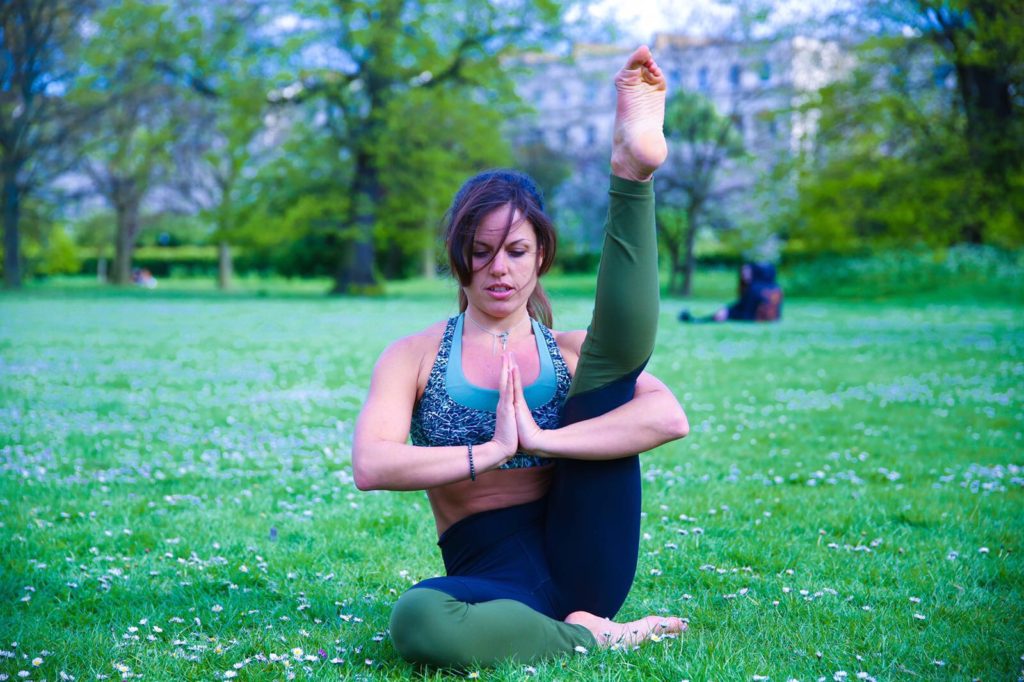 Sylvia Garcia
I began my yoga journey in 2001. I enjoyed my introduction to Sivananda yoga but  immediately sought to explore other styles and went on to a regular Ashtanga practice. Over the years my practice has diversified to include Dharma, Rocket, Acroyoga, Jivamukti, Iyengar, Shadow, Yin, Bikram, Vinyasa flow & Kundalini.
I have trained with many wonderful and inspiring teachers including Sharath Jois, David Swenson, David Williams, Kino Macgregor, John Scott,  Jean-Luc Martin & Sainaa (London School of Handbalance).
I have maintained a twice daily 6 day per week practise for many years including Mysore Style Ashtanga, Dharma, Rocket & Yin Yoga. Along side my yoga practise I train several hours a week in hand balancing, circus, sports acrobatics and pilates as well as Acroyoga. I have also incorporated a regular Yoga Nidra practise into my training and have really enjoyed teaching this to my students.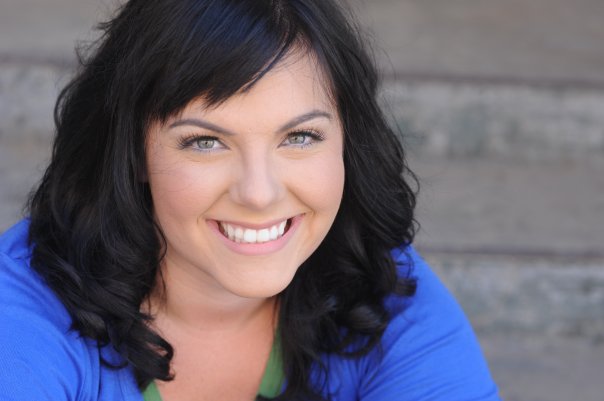 Ashley Orlando
Ashley Orlando is full of energy, passion, commitment and dedication to the classical system of Pilates. Ashley was classically certified by Core Pilates NYC in 2007. This is one of the top certifications in the nation. She has taught in several locations throughout Los Angeles, New York City and the Dominican Republic.
She fell in love with Pilates in 2006 when it helped her rehabilitate her body from the wear and tear of being a professional hip hop dancer. The practice has changed her daily life and her passion is to help others in the same way.
Most people do not know how good their body is designed to feel. Her teaching approach builds mental muscle to correct any imperfect habits you have established over the years. Her attention to detail and performance quality will keep you engaged no matter what level you obtain. Ashley's extensive dance background adds a quality of grace and perfection to each movement as well as a discipline that you will not find with many other Pilates instructors. You will feel and see a leaner and aligned you because of your personalized handcrafted program. With each session you will experience a full mind, body, and soul experience. You will walk out completely different than you walked in.
Ashley has worked at over a dozen prestigious studios such as Core Pilates NYC, Bace Pilates and Equinox. From her experience with many different clientele, she has found a versatile teaching style that grows with each client. She currently owns Loft 26 Pilates. She also teaches Zumba and Hip Hop dance classes in the grater Los Angeles area. It is her goal to share the Pilates method  and love of movement with the world, the way Joseph Pilates intended. Changing the world, one body at a time.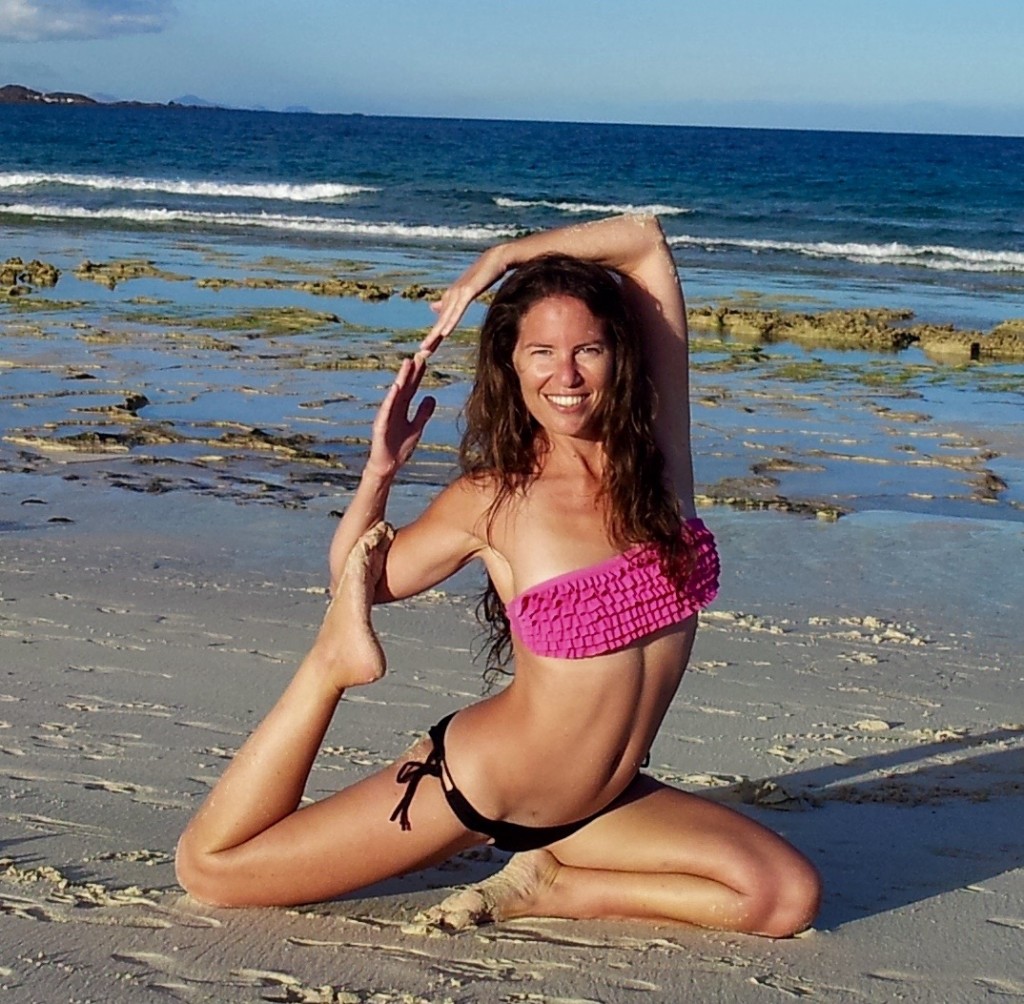 Paola Reznik
Paola Reznik
Hatha Yoga Teacher (200 HR TTC) training at Gayatri School of Yoga with Master Radhika González
Teacher training Yoga for Kids at Om Shanti, with Master Gopika
Pilates instructor at WellnessRH School
Reiki Level 2, Diploma Dr Usui
Nutrition Diploma at Tenga Salud with Mónica Flores
There are few yoga instructors that draw you in, support you and elevate you to another realm, and we've got one of them!
Paola started practicing Yoga in 1998 in Argentina with the Maestre Juan Haberfeld and it became her absolute passion in life. She continued her studies in Swásthya Yoga, the first University of Yoga founded in Brazil where yogis from around the world congregate to learn from the masters and from each other. The Swásthya method includes Asana Yoga, Raja Yoga, Bhakti Yoga, Karma Yoga, Jnana (Gyana) Yoga and Tantra Yoga.
She took her practice even further and lived and taught in the US, México, Costa Rica and The Canary Islands. She's had the opportunity to teach with the best in the world and we're happy we snatched her up with Sky!
She received her qualification diploma as a Yoga Teacher from the Gayatri School of Yoga following the traditions of Sivananda and Satyananda Yoga. She belives that Yoga is a way of life and that good nutrition is essential to find harmony in the body and mind.
Additionally, in her practice, she places great importance in the art of breathing which teaches us to find a balance with our mind and emotions. Quieting our thoughts in order to better conect with our bodies is the key to achieving complete enlightenment.
"Lo que me maravilla del arte de enseñar......es el arte de aprender"
"The art of teaching is the art of learning"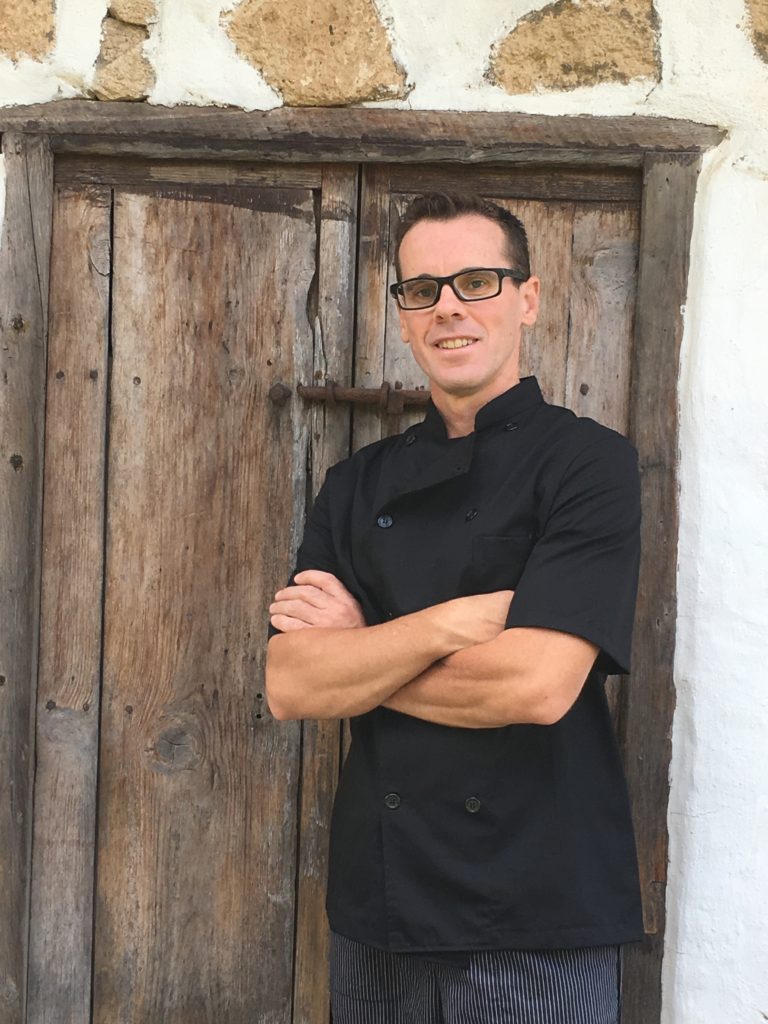 Chef Antonio Palomo
Born in 1973 Canarian Chef Antonio Palomo jumped head first into this daring yet sensible trajectory in gastronomy at the age of 32. Knowing exactly how to conjoin traditional cuisine with fusion cuisine as a private chef Antonio prides himself in providing his clients fresh and healthy new creations on a daily basis to several homes.
Always thinking of new nutritious and healthy cuisine Antonio's specialty plates invite us to explore an array of flavors, colourful plates and irresistible textures that are certain to go above and beyond.
Antonio's philosophy is to create a healthy perspective through innovation and new flavours whilst keeping an elevated respect for seasonal products and their delicious yield. The foundation to his culinary journey and his innovative plates is to create a perfect union between textures, temperatures and flavours. Stepping into the kitchen is Antonio's porthole into creating art and now he brings his passion, dedication and unbelievable flavors to the Sky Pilates and Yoga Retreats kitchen.
Chef Brian Bailey
Brian Bailey's passion for the kitchen started at an early age due to his very diverse immigrant family. His grandparents and great grandparents from Italy, Portugal, Spain and England all shared with him their culinary and grastronomical traditions and often had him help in the kitchen and hence the fire was lit.
His love for food soon mixed with his love for surfing and he found himself traveling the world in search of great waves and new amazing cuisine. He began tasting new flavors, textures and aromas and this revolutionized his whole approach to cooking. He felt the overwhelming urge to combine these flavours and thus his new techniques in the kitchen evolved to fusion cooking.
After years of working in 5 star hotels and restaurants he settled in Costa Rica where he shared in the creation of an Agro-Hotel where all food that was served was planted and cultivated by the hotel staff. This gave him a deep appreciation and respect for nature which further solidified his approach of fresh cooking and a healthy lifestyle.
As of 2004 he now resides in the Canary Islands where once again he finds himself in the perfect conditions for great surf and fresh and healthy cuisine . He's very excited to be coming into the Sky Pilates and Yoga family where he'll be creating and advising on beautiful healthy nutrition for our retreats.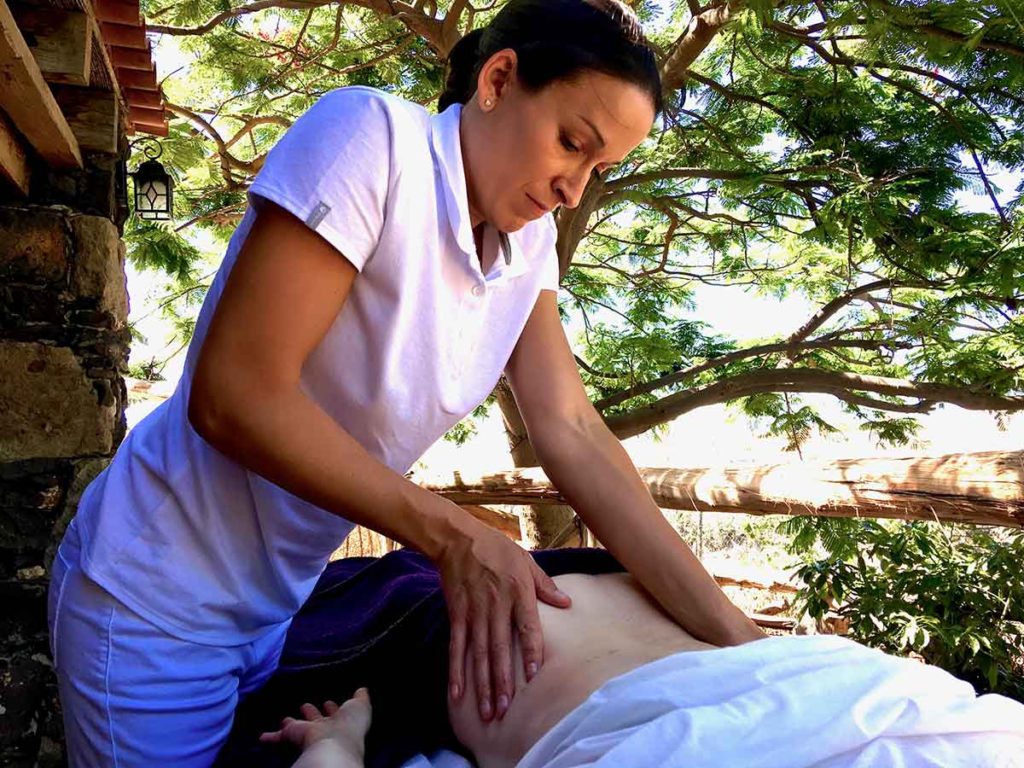 Holly Russell
Massage Therapist
Holly grew up in Felbridge, West Sussex in the South of England.
In 2000 she studied Anatomy and Physiology and Body Massage at The Raworth Sports Therapy and Natural Medicine Centre, in Dorking.
In 2001 she qualified as a Sports Massage and Remedial Bodywork therapist.
In 2002 she studied Tui Na Chinese Massage and Traditional Chinese Medicine at The International Body Harmonics Centre, in Cheltenham.
Holly then trained in Sports Injury Massage Maintenance and Rehabilitation.
In 2004 she qualified in Acupuncture to learn effective pain management strategies.
After graduating she worked at the highly renowned Sutton Chiropractic Clinic and treated patients suffering with a variety of health conditions, Holly moved to Gran Canaria in 2004 to experience a different culture, language and climate.
She has obtained experience in a variety of settings which include; Sutton Martial Arts Karate Centre, Fit Stop Health Club, Healing Hands Therapy Centre and Las Tirajanas Rural Hotel.
She is fascinated by human biology, psychology, health, and nutrition and is passionate about learning new therapy techniques.
Holly enjoys spending time with her family, musical theatre, reading, sports, outdoor living, travel and nature.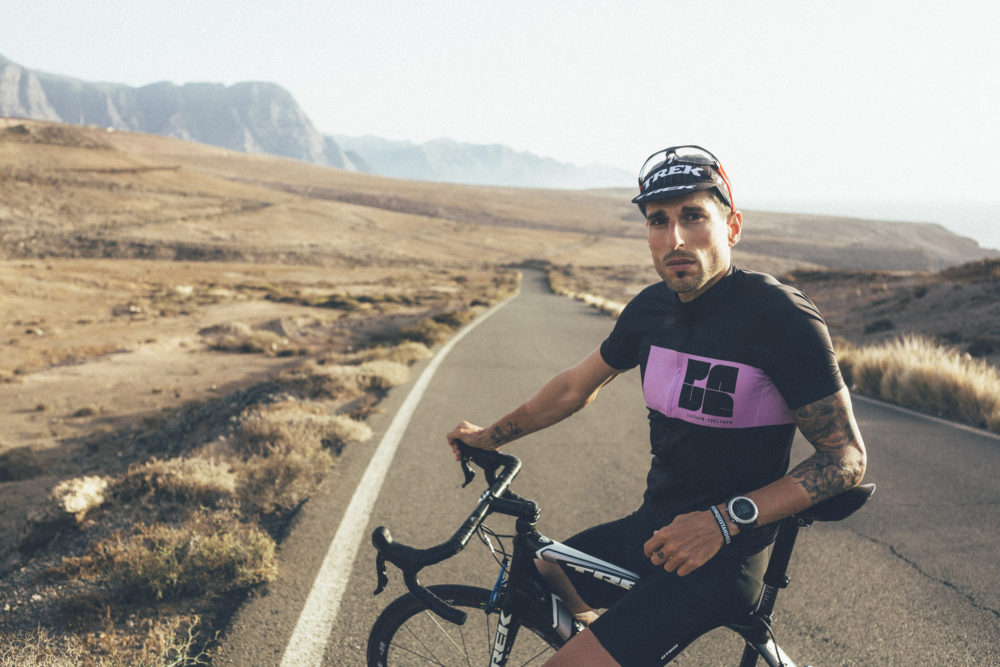 Gabriel Almeida
Chiromassage Therapist
I'm a native of Gran Canaria Spain and I have dedicated my entire adult life to all themes of the human body and its functional, biomechanical and energetic behavior.
I have been an avid long distance runner for more than 20 years, which ultimately  has created the lifestyle I desire. Long distance and extreme sports is not just a hobby for me but rather a thread in my genetic makeup.
After completing my studies as a chiromassage therapist and sports physiotherapist, I now dedicate myself fully to linking wellbeing and pathology and everything therapeutic.
"Chiromassage" is a method of exploration, by means of the perceptual palpation and manual treatment, applied on the body fascia and transmitted by the mechanical pressure of the hands to the different organs and tissues of the human body, which has limitless effects of regulation of pain, a general feeling of energy, mental euphoria, and more.
"A healthy soul gives way to a healthy wellbeing"