You deserve a better wellbeing escape.
There are times when your hard work deserves a reward. At Sky Luxe Retreats we will provide you with exceptional yoga and Pilates classes, incredible cuisine and the most enjoyable retreat week you've ever had. You will train with the best instructors in the industry and be pampered daily in a gorgeous luxury spa. The Alpen Resort Schwarz in Tyrol Austria is the perfect setting for those wanting to escape and rediscover their healthy mind and body again.
Your package includes daily morning and evening classes taught by world renowned instructors. Open to all levels of practitioners, from novice to advance, you're guaranteed to receive excellent instruction in Pilates and Yoga. We provide numerous modifications so you can work at your desired level. Partake in as many or as few classes as you desire. This healthy holiday is designed specifically for your overall wellbeing.
Our luxury accommodations will fulfill your every comfort desire. Extra comfortable mattresses, lush bedding, aesthetically pleasing decor with all the comforts of home. Enjoy a well deserved rest in your beautiful suite for 7 nights of your stay during your Sky Luxe Retreat week. Forget something from home? Contact reception at your convenience for anything you may need.
During your Sky Luxe Retreat week de-stressing the mind and rehabilitating the body is our upmost priority. After healthy movement classes it is essential to recuperate those sore muscles in our luxury spa. Your package includes full access to our incredible indoor and outdoor spa. Numerous indoor and outdoor pools alongside muscle relaxing saunas will have you feeling fully rested and renewed.
Enter the luxurious spa at Alpen Resort Schwarz every day of your stay! Your Sky Luxe Retreat includes access to numerous heated pools, saunas, meditation loungers and much more. Additionally to make your stay even more rehabilitative you can book a massage treatment with the expert therapists at the hotel. Treatments are optional to your package but when you have come this far why not go all the way! Treat yourself to your ultimate healthy retreat.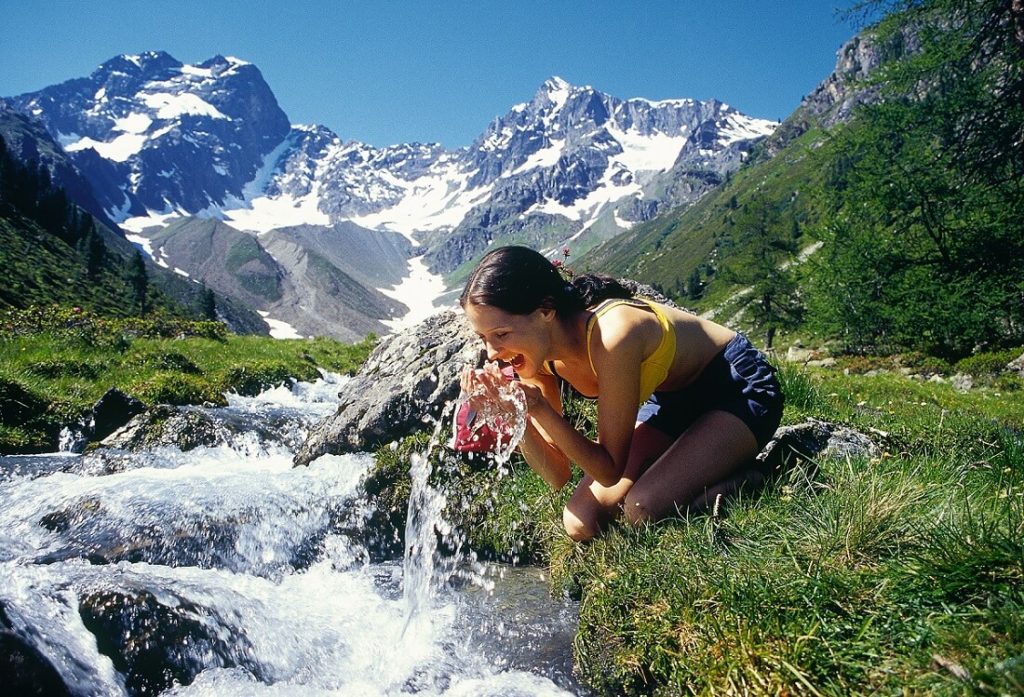 Our hiking excursions in the beautiful mountainous landscape of Tyrol will have you feeling rejuvenated and full of life! The gorgeous paths that lead us through nature's glory are right at the door step of our spectacular resort of Alpenresort Schwarz. Join us twice during your retreat week as we engage our full body senses in terrific hiking excursions.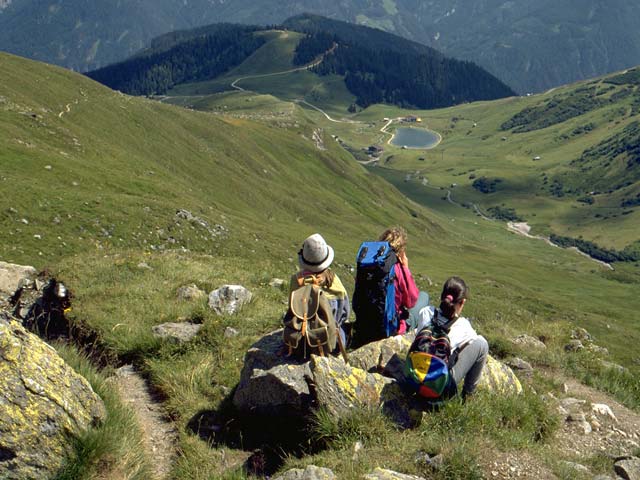 Your Sky Luxe Retreat package also includes a full service brunch and dinner! Enjoy a week of ecstasy by the incredible chefs and staff at the Alpen Resort Schwarz. Don't lift a finger! The Sky Luxe Cuisine is on us. With a wide variety of fresh organic foods daily we will design the perfect menu for your healthy retreat. Our vegetarian cuisine will be tailored to your needs. Simply let us know in advance any allergies you may have and the expert chefs at the hotel will cater to your every desire.
Enjoy an amazing array of delicious meals served everyday by the 5 star award winning kitchen at the AlpenResort Schwarz!
Delve in the most incredible brunch served right after your morning class spanning a plethora of fresh foods and beverages from the local region.
Experience an amazing gastronomical affair every evening as the phenomenal chefs serve vegetarian, vegan and meat dishes from around the world.
The Western Austrian Alps nestle this luxurious hotel in the historic village of Tyrol just west of Innsbruck. The epicentre of what was once the Habsburg Empire the village boasts some the worlds most beautiful landscape, gothic churches and historic palaces. This gorgeous location has some of the best skiing in winter and during the summer boasts some of the best hiking in all of Europe. With incredible 360 degree views the Alpen Resort Schwarz is perfectly situated for fantastic meditative escapes and facilitates your return to life.
With Sky Luxe Retreats your Innsbruck airport transfers to and from our beautiful location in Tyrol are included in your week's package. When arriving on the first day there will be 3 transfers throughout the day that will bring you directly to the Alpenresort Schwarz. Whether you arrive in the morning, afternoon or evening we will schedule a transfer that will accommodate your arrival time as well as any other Sky Retreaters arriving around the same time. If arriving a day early or leaving a day later we are more than happy to organise your transfers for an additional rate. Please contact us with any questions you may have. We are more than happy to assist you.
All rooms have ensuite bathrooms, television and wifi, and all rooms can be for one or two persons.
Your luxury 8 day / 7 nights package starts at just 1942€ for a shared room with ensuite bath and 2500€ for a private luxury suite with ensuite bath and large terrace.
A 25% non-refundable deposit will reserve your spot for the week. The
remainder of the balance must be paid 60 days before the event.
Please feel free to contact us for more info and/or more payment options.
For more information see our terms and conditions page.